"A flow computer is an electronic computer which implements algorithms using the analog and digital signals received from flow meters, temperature, pressure and density transmitters to which it is connected into volumes at base conditions. They are used for custody or fiscal transfer." (https://en.wikipedia.org/wiki/Flow_computer)
Flow computers will:
audit changes that have been made to any of the parameters required, turning the raw flow meter data into volumes

record events and alarms related to the flow meter

keep a running tally of the volume for each flow meter it monitors

create a record of this volume on an hourly, daily, batch or monthly basis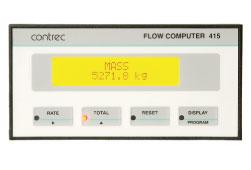 415
Steam and Gas Flow Computer
The 415 Steam and Gas Flow Computer is ideal Gas Law using temperature and pressure correction, but where compressibility correction is not required.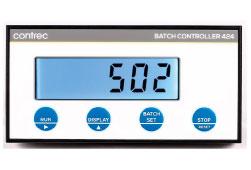 425
Flow Computer
The 425 can handle a wide range of flow applications where high accuracy and flexibility is required and will interface with most flowmeters.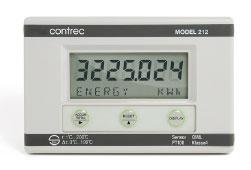 212
Heat Calculator
The 212 has been designed to measure the energy consumed in hot water heating systems and chilled water cooling systems.